I keep telling myself that one day this patch of earth will be a thriving flower and shrub border, but in the meantime it's just a heap of heavy, wet clay soil, home to bits of broken glass, rusty nails and broken plastic flower pot that I carefully pick out as I find them. Because the soil is such dense claggy clay I need to think carefully about what I'll plant here. No good popping herbs like thyme or rosemary in as they hate having wet feet. Apparently Iris are ideal for these conditions, which is great as they're beautiful flowers. Also good are: Berberis, Buddleia, Cotoneaster, Astrantia, Helleborus and Sedum Spectabile. I do love Sedums, and so do the bees which is always a fab bonus.


As I haven't got a proper cold frame I bought one of those plastic covered cloches the other day. It's self assembly, reminding me of a Wendy House I had as a child, a great mass of poles and plastic covering that my parents had to wrestle with whenever they tried assembling it. Always at least one bit missing with the Wendy House, which was the case with this Wilko cloche. At a tenner it was a cheap option, and will do for this summer, until I make something sturdier. I've weighted the cloche down with bricks, so hopefully it won't fly across the garden when the wind blows. It's home to rocket seedlings, mixed salad leaves and the pea shoots. I've just got to make sure I remember that if I open the zipped bits of the cloche during the day, I close it up at night, especially important as we may still get the odd visit from Jack Frost.
Powered by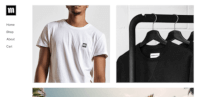 Create your own unique website with customizable templates.