This is another of Pavilion's good looking books. It's sub-titled 'an inspirational guide to allotments and community gardens' and features a wide range of spaces, from traditional style veg plots to ones based on permaculture principles or used to grow natural dyes or provide a creative spark for an artist. There's a skip garden (literally a garden in a builders skip), a roof garden and an organic community orchard among the places featured.
I love the mix of people - young & old, from various ethnic backgrounds - all united by a love of growing things. It's a great book for browsing, and you don't need to be an allotmenteer or involved in a community project to get lots from this book. I was particularly taken by the Brussels edible garden which provided food for the gardener's bees. How I'd love my own hive!

Powered by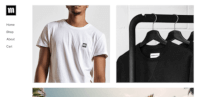 Create your own unique website with customizable templates.